South Africa's top independent music management agency
Black Major is the preeminent independent music agency in South Africa, representing cutting edge, left of centre artists with global appeal. Regularly recognised by international industry mavens as the home of the coolest, most cutting edge sounds emanating from Southern Africa, they manage at the same time to develop and nurture the commercial interests of their charges. Hipster pop trio, Beatenberg, have just signed the biggest-ever record deal by a South African artist, and are recording their debut international release for Island Records UK.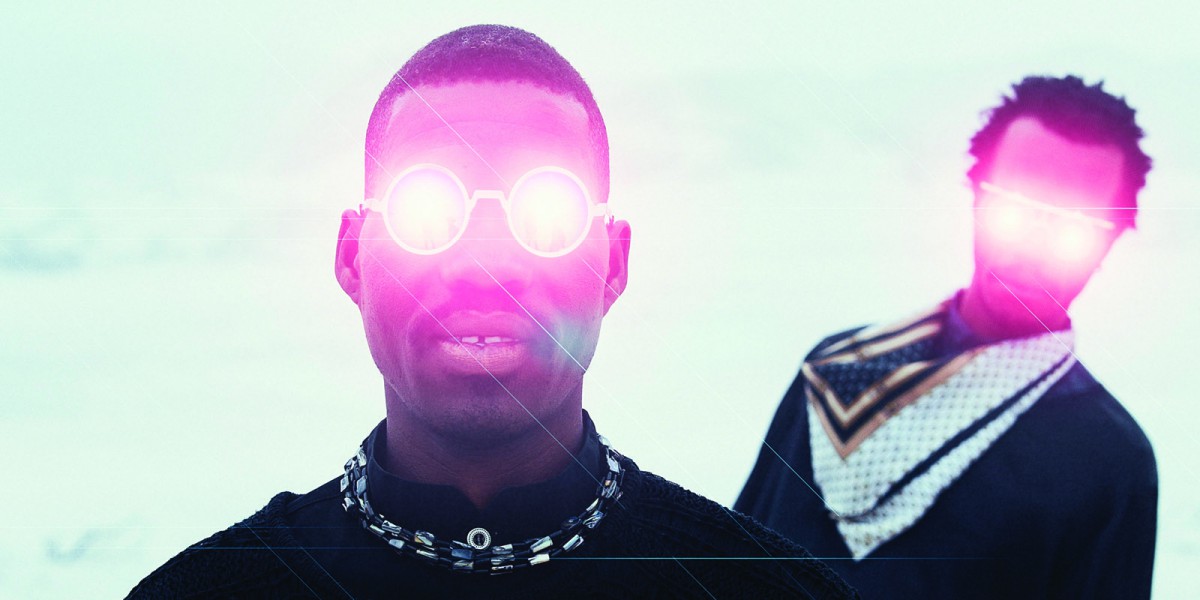 When Black Major came to us they had an attractive static site, but no way to communicate the dynamism and scope of their accomplishments, or to engage with their highly active, fast moving audience. We built an entire new web presence, with full social media engagement, and booking integration to facilitate and support up-to-the-minute interaction with clients and audience.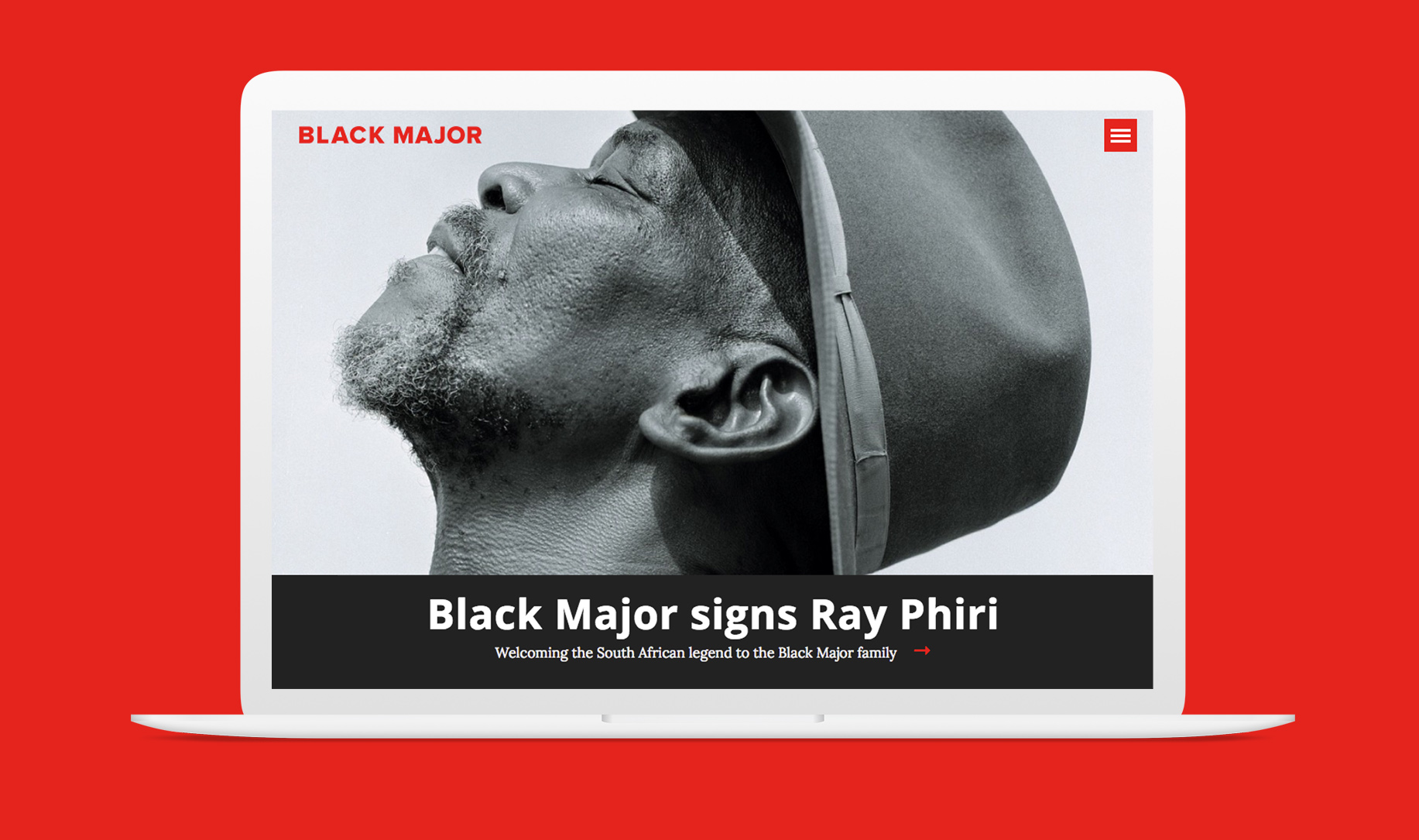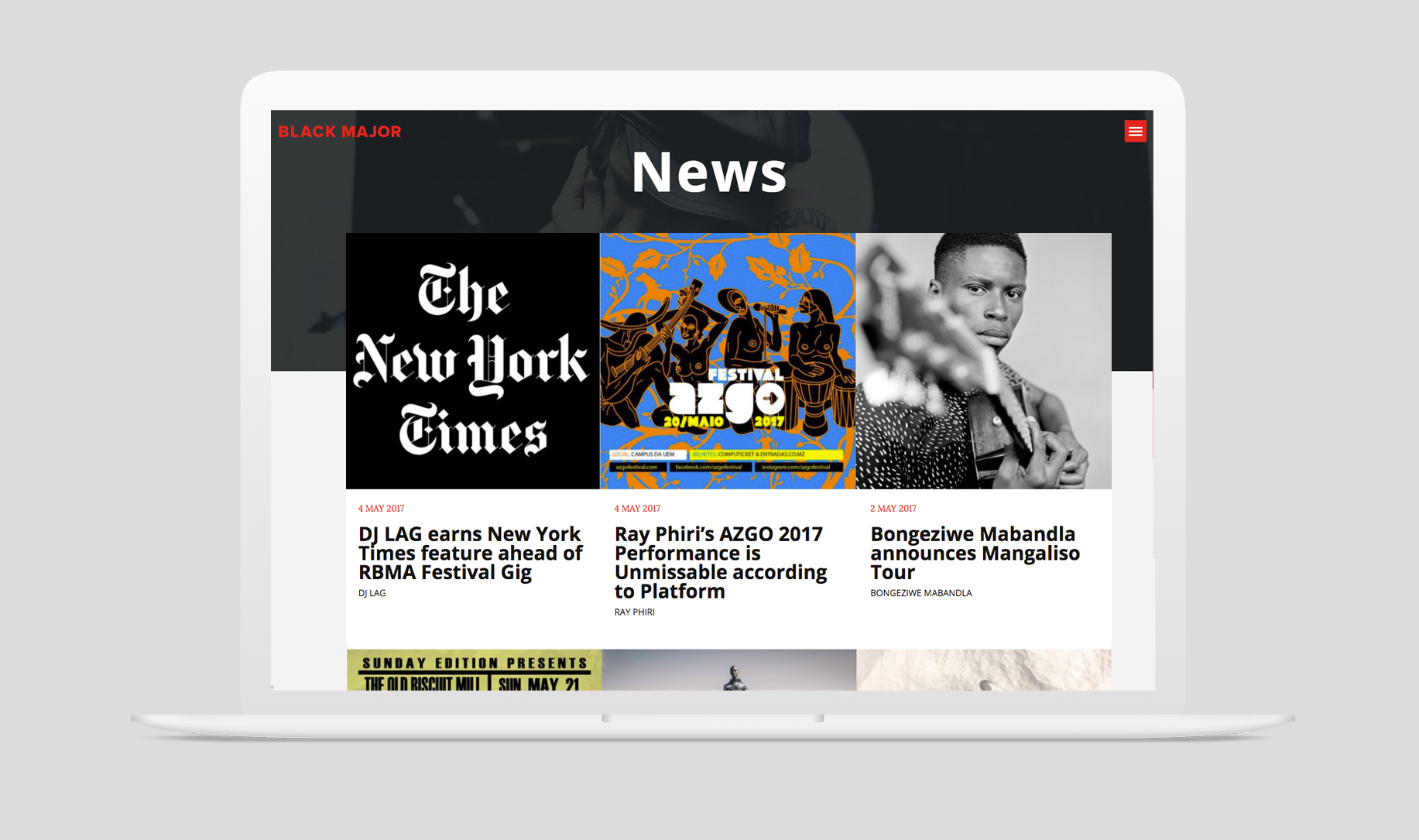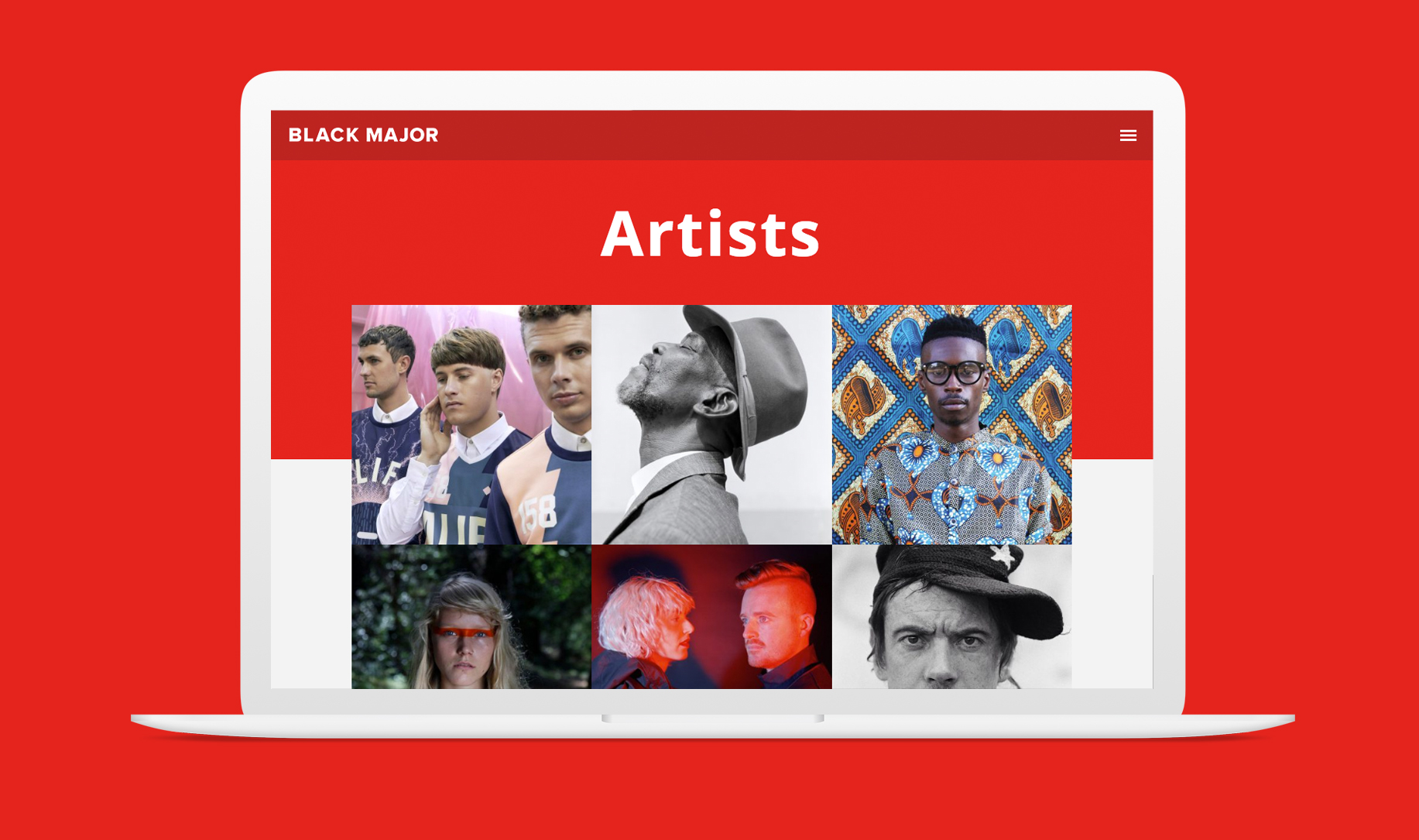 To support the web presence and reach out to stakeholders we designed and run and regular email newsletter for the company. They may be a comparatively small outfit, but their impact in the industry has been substantial, and the newsletter has played a key role in building that profile.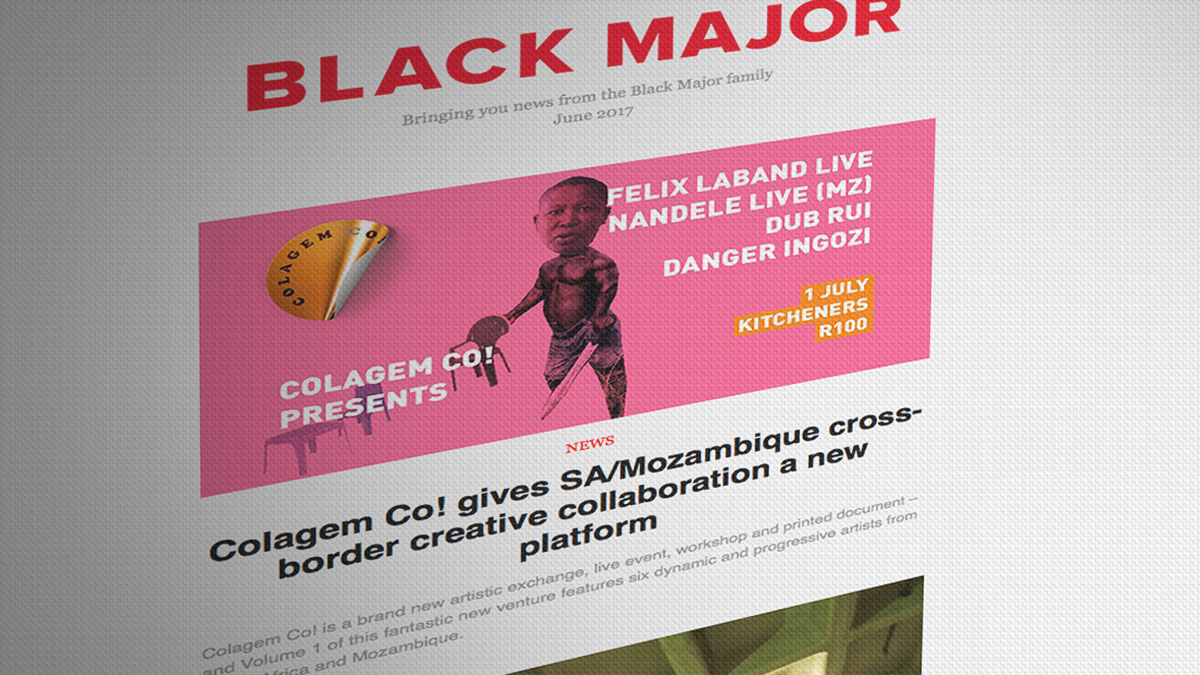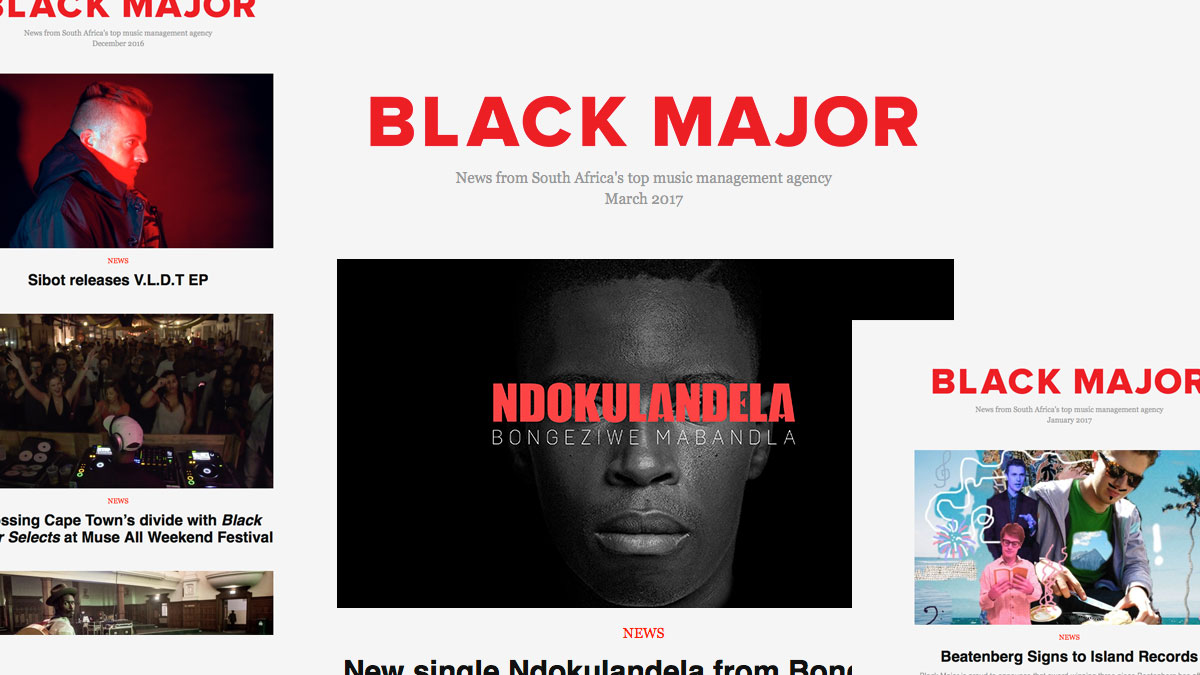 Black Major artist Bongeziwe Mabandla is being touted as the 'new face of Afro-folk' – a postmodern remix of traditional Xhosa lyrical themes and folk stylings with a thoroughly modern global musical sensibility. We produced a music video for his debut single, conjuring images of an Afro-futuristic world where intricate traditional patterns and symbols abound, over a narrative drawn from themes of African spirituality, ritual, devotion and self-sacrifice.
Former Black Major artist Abdullah Ibrahim is South Africa's most distinguished pianist, a global jazz icon. At the agency's request, we produced this short film on this new stage of his life and career. In addition to his music, Ibrahim is also a martial artist, with a lifelong interest in zen philosophy and a rigorous daily practice of Budō.
Ibrahim describes the principle of improvisation, and how central it is to the very essence of jazz performance and creation. We created an opportunity for improvisation – an unannounced public performance, and filmed the moment.