We have walked a 20 year journey with ACCORD, supporting the organisation's work in peacekeeping, diplomacy and conflict transformation work across the African continent, and beyond. With a far reaching impact, ACCORD has been recognised by the UN as a model for supporting peace. They engage presidents and foot soldiers, have changed peacekeeping and civilian policing, and keep close to civil society organisations throughout Africa and internationally.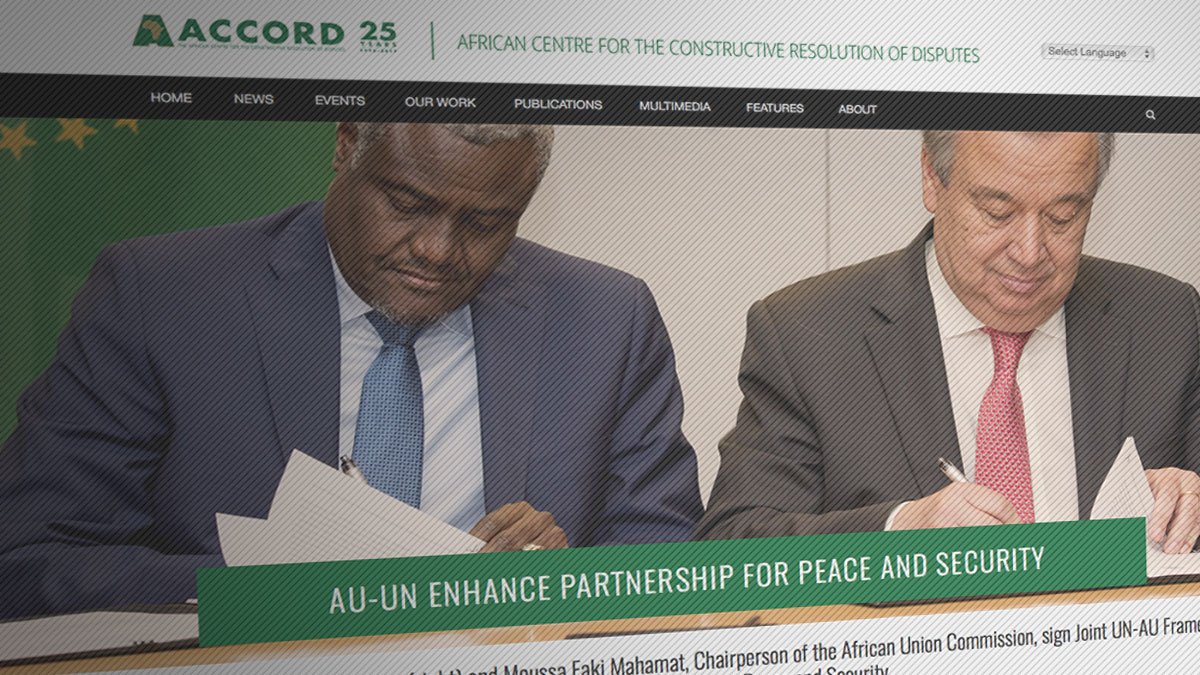 In the past, ACCORD preferred to keep a low profile, protecting its neutrality in third-track diplomatic efforts and operating under the radar in what is often a highly polarised environment. But as their role has shifted from a facilitative, mediating role, to one of outspoken thought leadership on a global scale, they have been required to take a more public and active stance in communicating a message around these vital issues.
ACCORD's website has grown over the years from a basic organisational profile to a vast portal, distributing news, publishing magazines, journals and papers, and engaging vibrantly with an international audience around the globe. We continue to develop, maintain and expand the site to meet their growing needs, and stay at the forefront of the field.